Neo900 shop walk-through
Our shop has its share of quirks. This walk-through helps you not to get lost while shopping for your Neo900.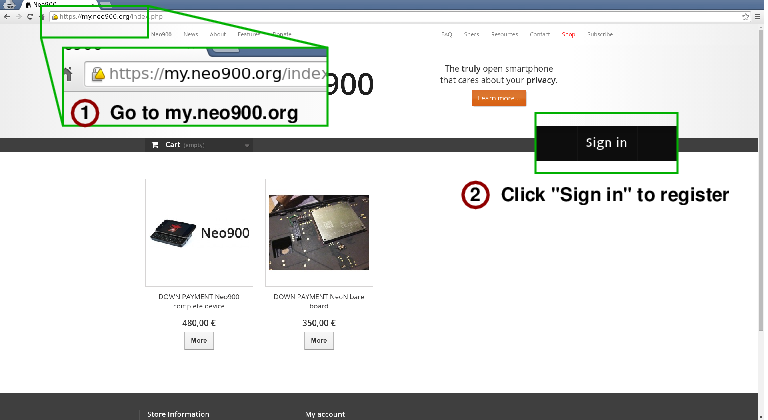 ---
Create a new account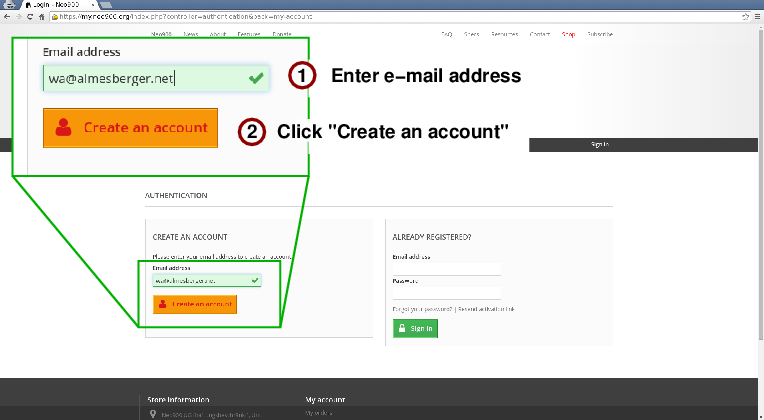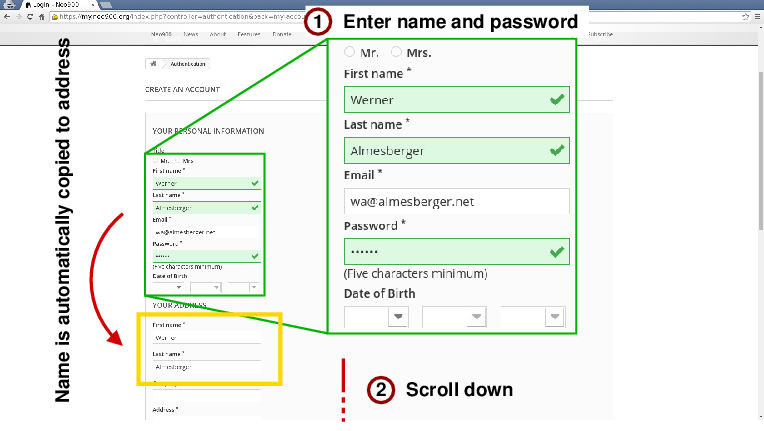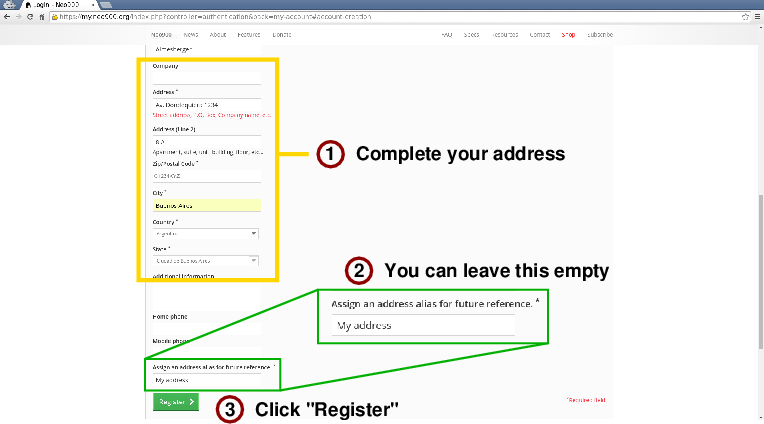 ---
Activate your account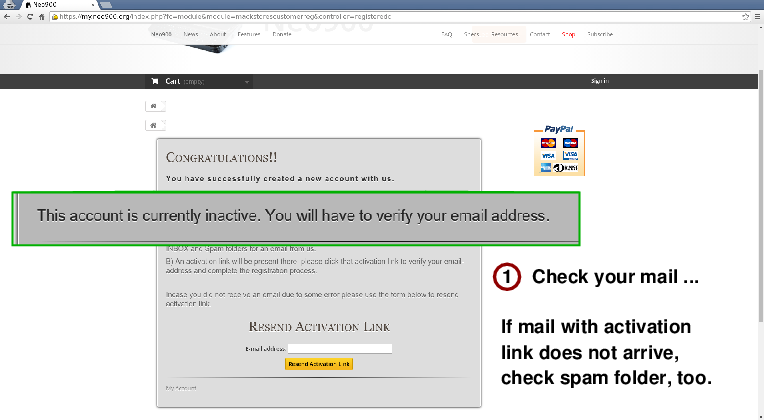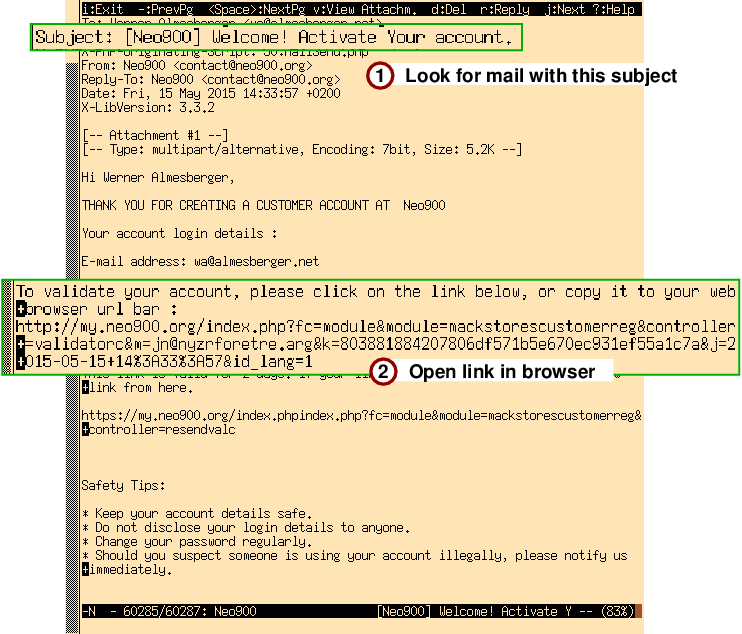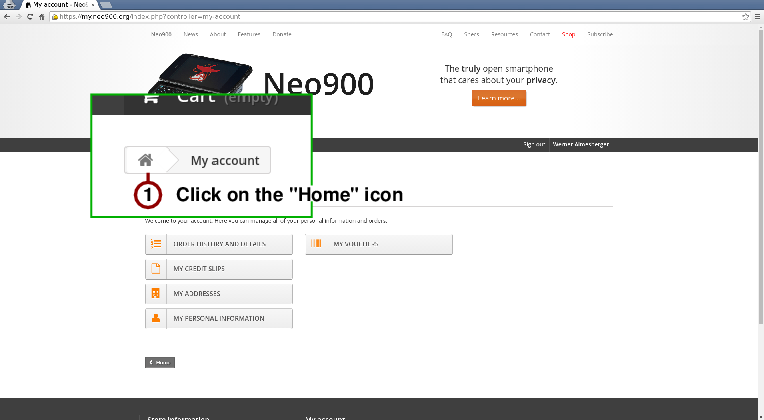 ---
Select device(s) to pre-order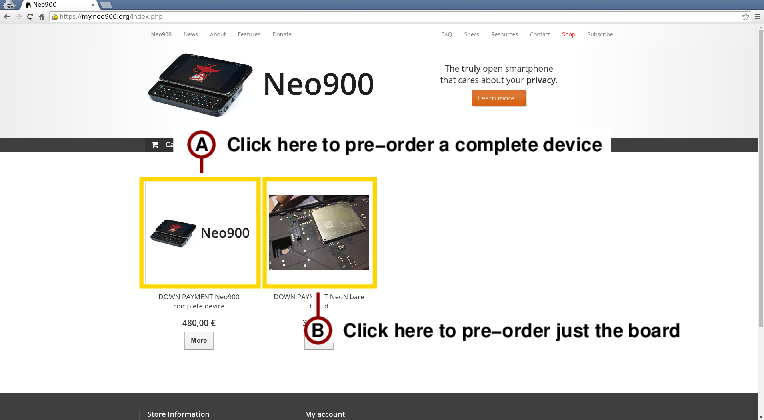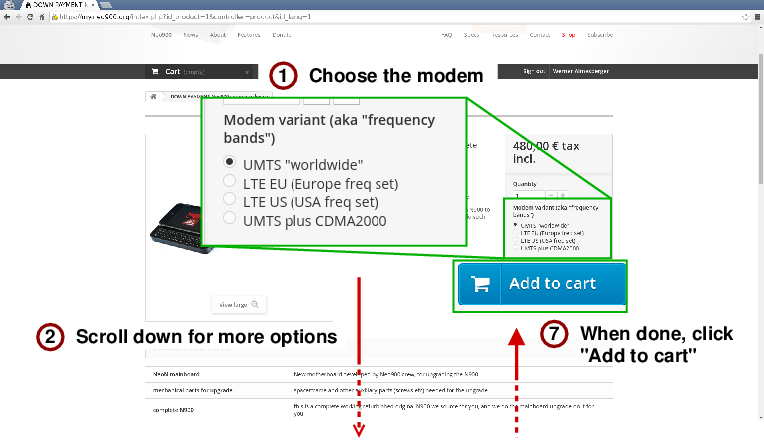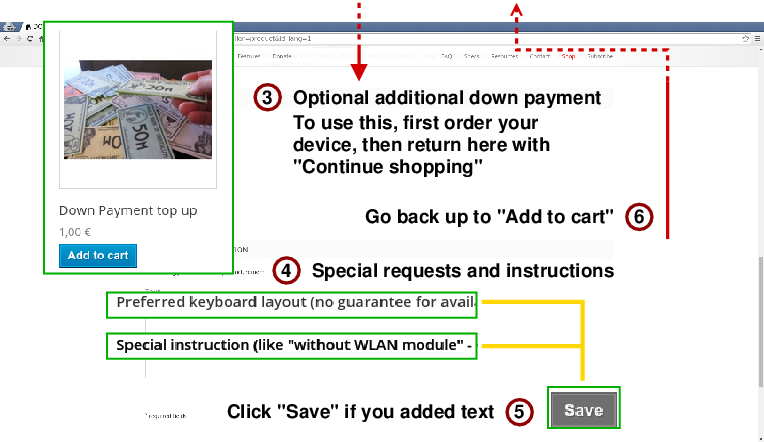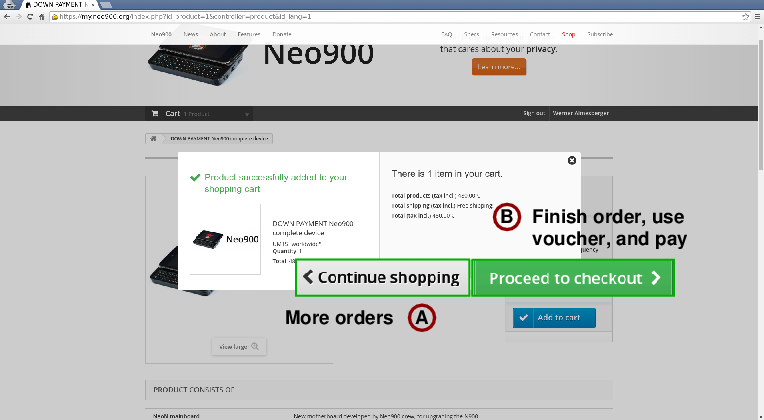 ---
Redeem your voucher
This section only applies if you have already made a loan / donation.
In this case, you should have received a mail with your voucher code.
If you have no such mail, please contact us at contact@neo900.org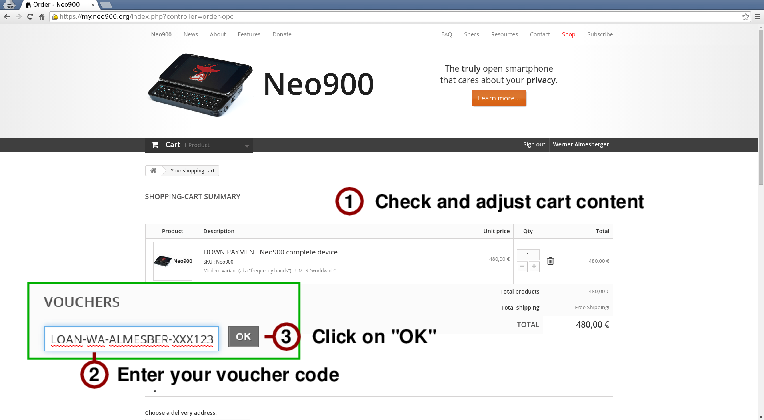 If you have received multiple vouchers, repeat steps 2 and 3 for each voucher.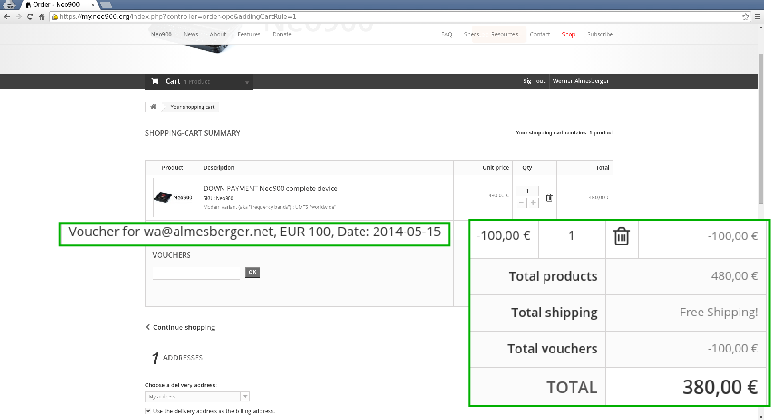 ---
Complete your pre-order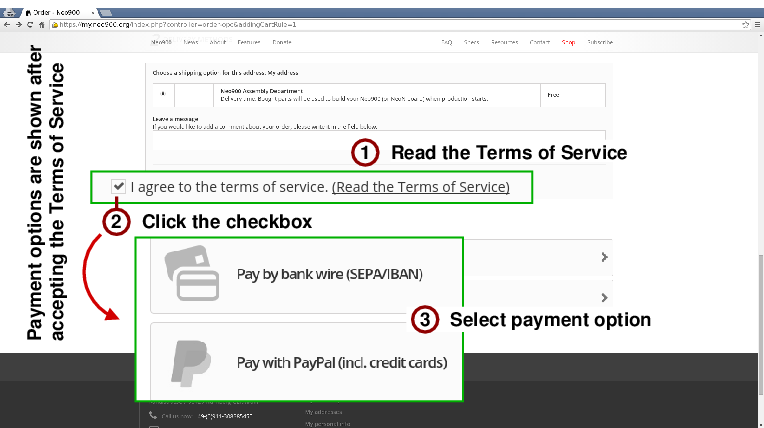 At the next step you place the pre-order !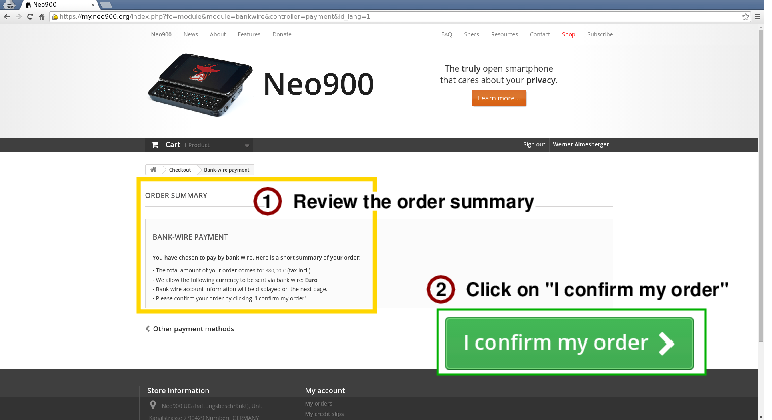 ---
Pay and celebrate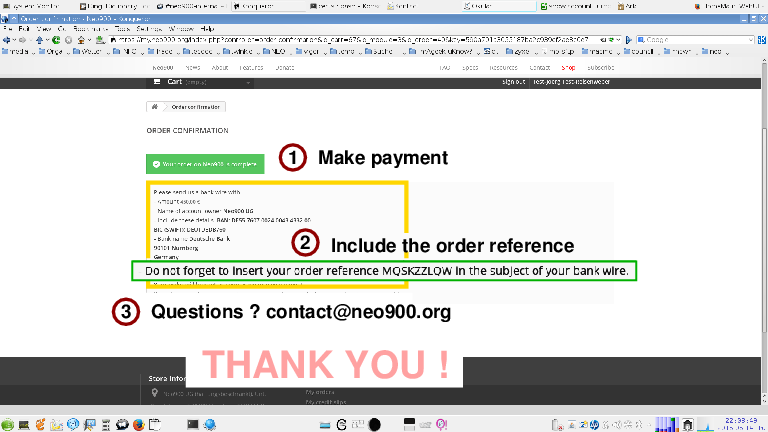 Thank you for pre-ordering your Neo900 or NeoN !